Introduction
Yuanpei University, founded by Dr. Tsai Guangyu on November 8, 1965 from his own resources, was the first specialist medical technology institute in Taiwan dedicated to cultivating medical science and technology talents, to improving social medical standard, and to promoting national health and preventive medicine. In order to increase art standard in campus, enhance students and faculties' appreciation for art and improve their level of art knowledge, Guangyu Art Center was officially established on February 22, 2008.
Structure
Guangyu Art Center is one of the highest administrative departments in the university and there are two divisions: Education &Training and Exhibition & Performance. Education & Training division is responsible for the cooperation with general education center to organize art courses for students. In addition, the division aims to recruit volunteers regularly and to hold training courses. The main function of Exhibition & Performance division is to review and exhibit fine arts from local as well as international artists. Besides having exhibitions from professional artists, the division also provides opportunities to display artworks from students and faculties.
Space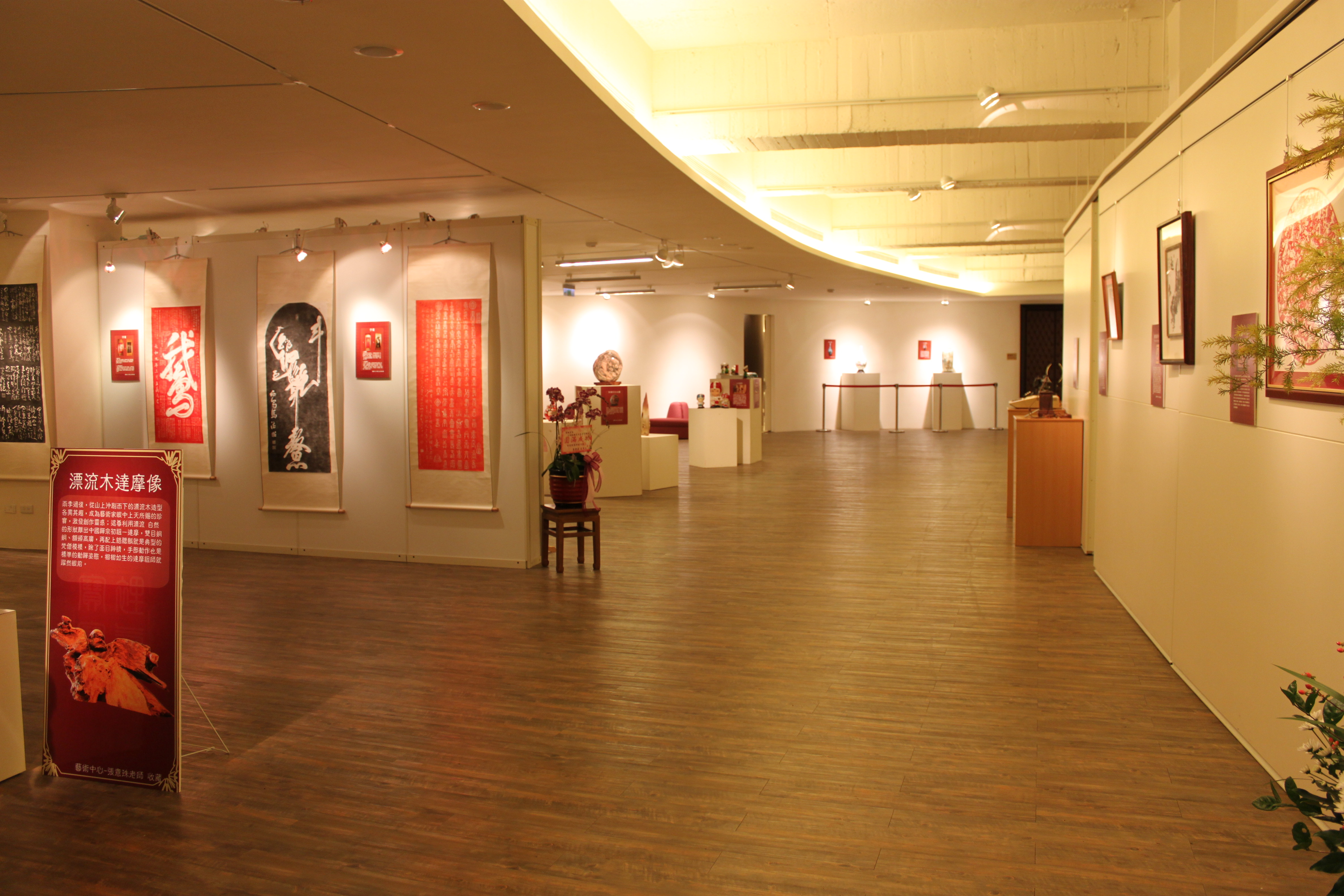 Exhibition Hall
The facilities in the exhibition hall contain portable display panels and one show window. Exhibition hall is designed for the multiple-purpose function which is suitable not only for displaying artworks collection, but for performing by theater performers and dancers. With the needs of different artists, Exhibition hall could provide various forms of art activities.

Performing Arts Hall
Equipped with 124 comfortable seats and one high-standard piano, Performing Arts Hall aims to provide musical performances for audiences. Besides, having computerized audio and video facilities, full-size Project and TV screens, the hall could accommodate lectures, symposium and workshops.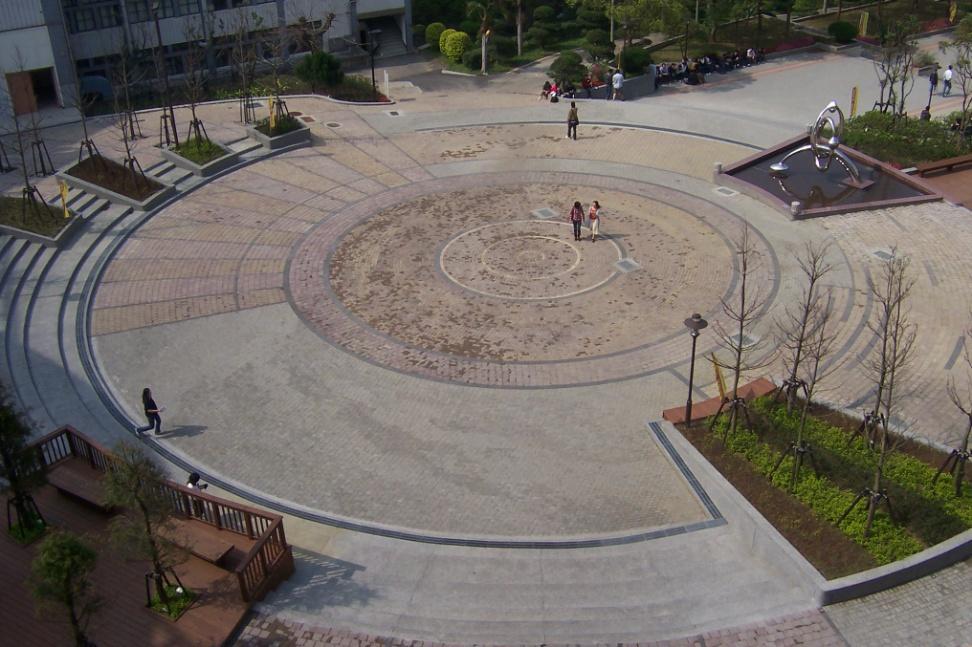 Round Square
Located in front of the main entrance of Guangyu Art Center, Round square is an outdoor space which aims to hold cultural events and art performances in campus. The artwork, 'Sheng Ming Tian Ji' is a statute decorated in the square and is designed to represent the long-term effort of the school founder to cultivate medical professionals. There are plenty seats available and very suitable for outdoor performances.

Perspectives
With the goal of the University to cultivate excellent professionals both in technical skills and artistic moral and to promote art activities in the community, the future directions of the Guangyu Art Center will be twofold:
1. To continue to promote art education and to increase art knowledge of students.
2. To cooperate with other universities and associations to organize art activities.